Coronavirus Tidbits #249, June 11, 2023
Covid:
NIH to intensify scrutiny of foreign grant recipients in wake of COVID origins debate
https://www.nature.com/articles/d41586-023-01930-0
@PeterHotez
The idea US Govt demands our universities inspect lab notebooks of foreign govt research institutes seems a stretch. To reciprocate would the US NIH send its lab notebooks to Vietnam, India investigators? This is a show stopper for international research
The House Freedom Caucus and far right senators want to shut down international biomedical research. They should just be honest and say that. And we can do that. But also let's remember the consequences…
We lose ALL of our advanced warning on emerging pandemics from Asia, Africa, and Latin America. And make no mistake they are coming,
Global pandemics are at least as great a threat as foreign military invasions, and I think even greater. What's being proposed is to throw our pandemic intelligence into the toilet, just so the House Freedom Caucus and a few clueless Senators get in their FoxNews soundbites
~ ~ ~
New study shows COVID-19 infections in 2 pregnant women caused brain damage in newborns
"…Midtrimester maternal COVID infection can infect the infant's placenta & fetal or infant brain, triggering inflammatory events in both placenta & fetus, which can be associated with critical brain injury & progressive neurological sequelae."
Note that mother #2 was asymptomatic
https://infectioncontroltoday.com/view/new-study-shows-covid-19-infections-in-2-pregnant-women-caused-brain-damage-in-newborns
Benny M, Bandstra ES, Saad AG, et al. Maternal SARS-CoV-2, placental changes and brain injury in 2 neonates. Pediatrics. 2023;151(5):e2022058271
~ ~ ~
Long COVID can impact fatigue and quality of life worse than some cancers, finds new study
Fatigue is the symptom that most significantly impacts the daily lives of long COVID patients, and can affect quality of life more than some cancers, finds a new study led by researchers at UCL and the University of Exeter.
The research, published in BMJ Open , examines the impact of long COVID on the lives of over 3,750 patients who were referred to a long COVID clinic and used a digital app as part of their NHS treatment for the condition.
Patients were asked to complete questionnaires on the app about how long COVID was affecting them—considering the impact of long COVID on their day-to-day activities, levels of fatigue, depression, anxiety, breathlessness, brain fog, and their quality of life.
The researchers found that many long COVID patients were seriously ill and on average had fatigue scores worse or similar to people with cancer-related anemia or severe kidney disease. Their health-related quality of life scores were also lower than those of people with advanced metastatic cancers, like stage IV lung cancer.
Overall, the team found that the impact of long COVID on the daily activities of patients was worse than that of stroke patients and was comparable to that of patients with Parkinson's disease.
https://medicalxpress.com/news/2023-06-covid-impact-fatigue-quality-life.html
~ ~ ~
#LongCovid
patients have:
1. Functional impairment worse than stroke; comparable to Parkinson's
2. Worse quality of life than metastatic cancers
3. Worse fatigue than stroke, bowel disease, & end stage renal disease We need clinical trials urgently!
~ ~ ~
China's rolling COVID waves could hit every six months — infecting millions
The latest surge is unlikely to crash the country's health-care system, but scientists fear hundreds of millions of infection
The latest surge in COVID-19 cases in China is not surprising to researchers, who say that China will see an infection cycle every six months now that all COVID-19 restrictions have been removed and highly infectious variants are dominant. But they caution that rolling waves of infection carry the risk of new variants emerging.
China has vaccinated more than 90% of its population, and the outbreak in December infected at least 85% of its people, says Zhong. But immunity is waning, and XBB can evade protection from vaccines and prior infections. Mokdad says that, although XBB has not caused a major rise in hospitalizations and deaths, the sheer number of infections could put pressure on China's health-care system.
antibodies generated against Omicron variants BA.5 and BF.7, the dominant strains during the December wave in China, can provide about four months of protection against strains such as XBB1.
https://www.nature.com/articles/d41586-023-01872-7
~ ~ ~
Still relevant from 8/2022:
~ ~ ~
Other
Bird Flu:
"About 25 types of mammals have died in the latest bird flu outbreak, a larger number than in previous ones, increasing the risk of the virus turning into a pandemic, the World Organisation for Animal Health said."
~ ~ ~
How to clean the air from harmful wildfire smoke
https://cleanaircrew.org/how-to-clean-the-air-from-harmful-wildfire-smoke/
Not all respirators and masks are effective against wildfire smoke
MISSING: summary MISSING: current-rows.

| | |
| --- | --- |
| P100 | Strongest |
| N95 | Strong |
| Well-fitted KN95 (head strap design) | Strong |
| KN95 (ear loop design) | Moderate |
| Loose-fitting N95/KN95 | Weak |
| Cotton or cloth masks | Weak |
| Paper or surgical masks | Weak |
~ ~ ~
Diagnostics:
still an incredible, negligent last of testing.
Study: Using diabetes medication Metformin after testing positive for SARS-CoV-2 reduces risk of developing long COVID by 40%
Taking a two-week course of metformin, a safe and affordable diabetes medication after testing positive for SARS-CoV-2 leads to 40% fewer long COVID diagnoses over the following 10 months, compared to individuals taking a placebo, finds a new study published in The Lancet Infectious Diseases journal.
The long-term symptoms some people experience after SARS-CoV-2 infection, known as long COVID, are an emerging chronic illness potentially affecting millions of people around the world. Currently there are no proven treatments or ways to prevent long COVID, other than reducing the risk of infection in the first place.
This is the first phase 3 randomized controlled trial of a treatment for patients in the community that shows a medication can reduce the risk of long COVID when taken after testing positive for SARS-CoV-2.
https://medicalxpress.com/news/2023-06-diabetes-medication-positive-sars-cov-covid.html
~ ~ ~
Randomized trial shows Metformin reduced Long Covid diagnosis. Nice!
Key caveat: study limited to over 30 people with high BMI.
Crucially: Long Covid reduction ONLY among unvaccinated. No effect for the vaccinated—so close that it's not statistically significant.
Metformin had a statistically & clinically significant effect on long COVID: - substantially fewer symptoms - fewer symptoms affecting subjects ability to work - overall lower incidence of long COVID (6.3% vs 10.4%)
Notably, among subject who had been vaccinated & boosted the incidence of long COVID was also much lower! - placebo 10.4% - metformin 6.6% - vaccinated 6.6%
- vaccinated + boosted 1.8%
COVID-OUT RCT
~ ~ ~
Crucially, metformin mainly helps specific groups:
-female (7.9% LC w metformin, 13.8% wo)
-<age 45 (4.9% LC w metformin, 12.1% wo)
-those who took metformin in first 3 days (4.6% LC w metformin, 11.8% wo)
~ ~ ~
Study: Menstrual changes due to COVID vaccines minimal
Menstrual cycles may lengthen by up to 1 day following COVID-19 vaccination, but the effect is temporary and vaccination makes little difference in cycle regularity, bleed length, heaviness of bleed, or menstrual pain, according to a study yesterday in Vaccine.
https://www.cidrap.umn.edu/covid-19/study-menstrual-changes-due-covid-vaccines-minimal
~ ~ ~
Confidence in (all) vaccines has plummeted in Africa since the pandemic, shows eight-country study
especially in Democratic Republic of Congo
https://medicalxpress.com/news/2023-06-confidence-vaccines-plummeted-africa-pandemic.html
Devices, Masks, and Ventilation:
Have you wondered how the PC Fan versions of the
#corsirosenthalbox
compare to the original? We decided to do some tests. Here are the results. (Hint: They did pretty well!)
~ ~ ~
US CDC announces indoor air guidance for COVID-19 after 3 years
"The announcement calls for indoor air to be completely replaced at least five times every hour and cleaned with minimum efficiency reporting value (MERV)-13 air filters."
https://www.thelancet.com/journals/lanres/article/PIIS2213-2600(23)00229-1/fulltext
Epidemiology/Infection control:
Individuals with mild symptoms emitted the most virus. The nose was the most important source of virus. Very little transmission occurred before positive test. We need to keep tests free to the public or else "allergies" will keep spreading.
~ ~ ~
Latest US
#SARSCoV2
genomics indicates continued rise of XBB.1.16 and other XBB recombinants, without new variants showing up. Stable picture.
~ ~ ~
~ ~ ~
Study finds 27% rate of long COVID in infected health workers. Multiple
#COVID19
infections were predictive of developing
#LongCOVID
ow.ly/i3Bn50OGca8
~ ~ ~
"After Scotland and England dropped requiring hospitals to test all admitted patients for #COVID19 in 2022, hospital-onset cases outstripped those in the community, according to a research letter published today in
~ ~ ~
~ ~ ~
~ ~ ~
COVID-19 human challenge study reveals more insights into how virus spreads
much of the virus people shed comes from the nose, further highlighting the importance of face masks covering the nose as well as the mouth when they're used.
https://www.imperial.ac.uk/news/245375/covid-19-human-challenge-study-reveals-more/
~ ~ ~
~ ~ ~
~ ~ ~
~ ~ ~
~ ~ ~
~ ~ ~
~ ~ ~
While major corporations are continuing to spend TOKEN AMOUNTS on marketing to the LGBTQ community, which has over $1 trillion in annual purchasing power, the same companies are spending MILLIONS backing anti-LGBTQ politicians
~ ~ ~
~ ~ ~
~ ~ ~
~ ~ ~
But last January - a far-right website started targeting ERIC. Saying that... even though it had roughly half Republican states... It was ACTUALLY a leftist effort aimed at registering voters to help Democrats... Election denialists online found their new target:
~ ~ ~
[Sadly, I suspect this will just help increase his popularity. Wish I understood this...]
~ ~ ~
A reminder that Reality Winner spent 5 years in prison for leaking one doc to warn about MAGA-Russia treason.
~ ~ ~
~ ~ ~
~ ~ ~
~ ~ ~
~ ~ ~
~ ~ ~
Every drag performer in Florida should temporarily change their stage name to Rhonda Santis.
~ ~ ~
~ ~ ~
~ ~ ~
~ ~ ~
~ ~ ~
~ ~ ~
~ ~ ~
~ ~ ~
~ ~ ~
~ ~ ~
~ ~ ~
Sweet story:
~ ~ ~
In one of the most notable moments in sports history, Kenyan runner Abel Mutai was just a few feet from the finish line, but became confused with the signage and stopped thinking he had completed the race. A Spanish athlete, Ivan Fernandez, was right behind him, and after realizing what was happening, he started shouting at the Kenyan for him to continue running; but Mutai didn't understand his Spanish. Fernandez eventually caught up to him and instead of passing him, he pushed him to victory. A journalist asked Ivan, "Why did you do that?" Ivan replied, "My dream is that someday we can have a kind of community life where we push and help each other to win." The journalist insisted "But why did you let the Kenyan win?" Ivan replied, "I didn't let him win, he was going to win." The journalist insisted again, "But you could have won!"Ivan looked at him & replied, "But what would be the merit of my victory? What would be the honor of that medal? What would my Mom think of that?" Values are transmitted from generation to generation. What values are we teaching our children? Let us not teach our kids the wrong ways to WIN.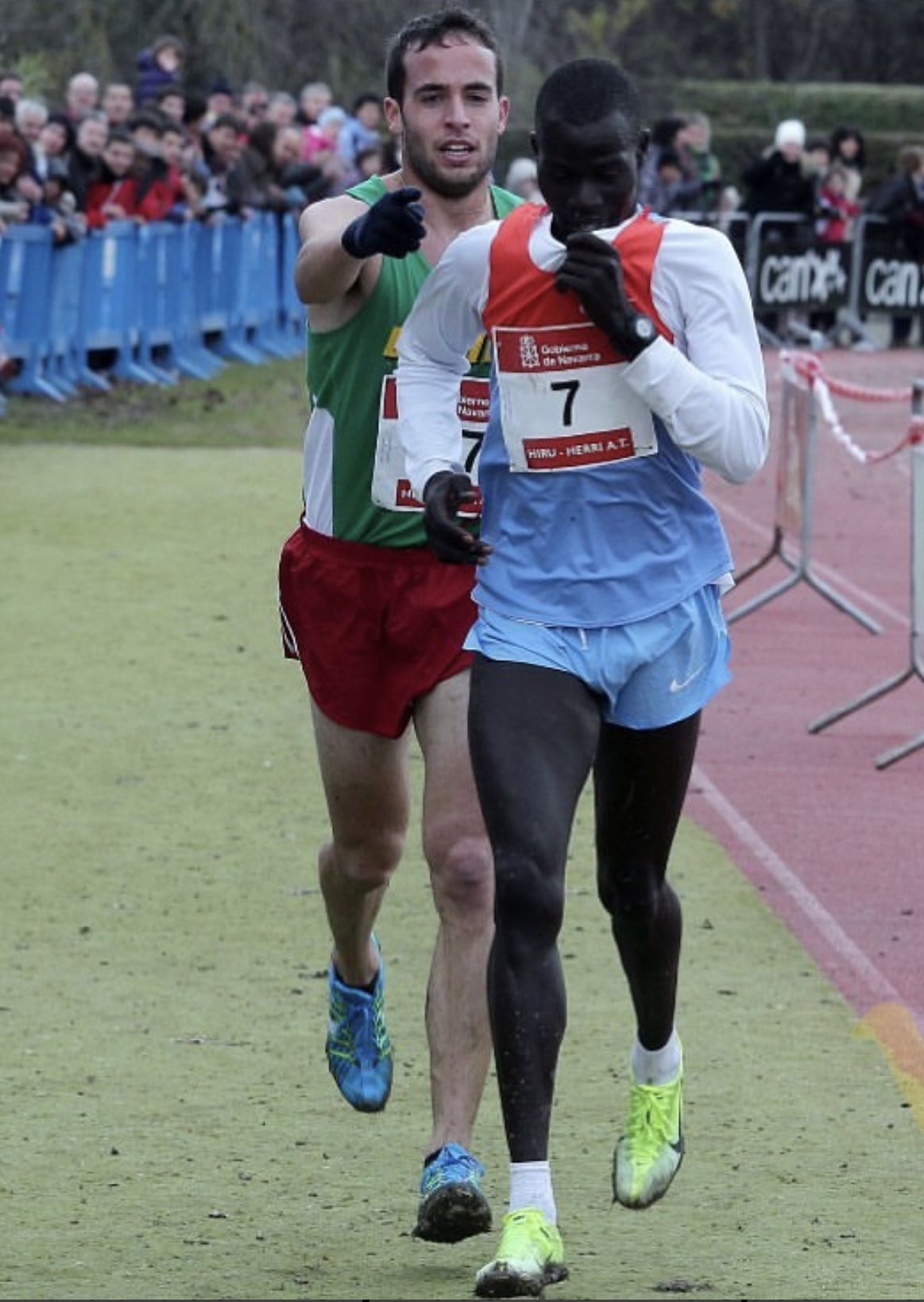 ~ ~ ~
This is crazy. "For 13 thousand dollars, Englishman Brendon Grimshaw bought a tiny uninhabited island in the Seychelles and moved there forever. When Grimshaw was under forty, he quit his job as a newspaper editor and started a new life. By this time, no human had set foot on the island for 50 years. As befits a real Robinson, Brendon found himself a companion from among the natives. His name was René Lafortin. Together with Rene, Brendon began to equip his new home. While René came to the island only occasionally, Brendon lived on it for decades by himself, never leaving. For 39 years, Grimshaw and Lafortin planted 16 thousand trees with their own hands and built almost 5 kilometers of paths. In 2007, Rene Lafortin died, and Brendon was left all alone on the island. He was 81 years old. He attracted 2,000 new bird species to the island and introduced more than a hundred giant tortoises, which in the rest of the world (including the Seychelles) were already on the verge of extinction. Thanks to Grimshaw's efforts, the once deserted island now hosts two-thirds of the Seychelles' fauna. An abandoned piece of land has turned into a real paradise. A few years ago, the prince of Saudi Arabia offered Brendon Grimshaw $50 million for the island, but he refused. "I don't want the island to become a favorite vacation spot for the rich. Better let it be a national park that everyone can enjoy." And he achieved just that. In 2008 the island was indeed declared a national park."
~ ~ ~
In my town, there is a local bakery that has been in business for over 16 years. Yesterday, an employee who works there posted to facebook stating that the owner had asked her to close for the week as his wife had a medical emergency and was in the ICU. She instead made it her mission to bake the rest of the inventory and sell it off to help with the medical costs. This was the line the next morning. They sold out before noon. I love seeing my local community come together like this."
Bits of beauty: