Coronavirus & Monkeypox Tidbits #214 10/9/22
Announcements:
First, there is now a Resources Page here for the most commonly asked questions I'm getting.
Happy to continue to answer your questions/concerns as best I can, so don't be shy about that.
New post:

Hurricanes And Flooding Leave Infections in Their Aftermath
https://www.forbes.com/sites/judystone/2022/10/04/hurricanes-and-flooding-leave-infections-in-their-aftermath/
~ ~ ~
Special announcement:
Most of you likely know of my interest in Holocaust education and my having written our family's story, Resilience, three years ago. I was inspired in part, and helped greatly by my aunt Kati.
Kati--aka Kitty Williams, z"l, died Sunday. Since 2008, when she "came out" as being Jewish, she devoted her life to educating about the Holocaust in the Omaha area. A brief pictorial: This is Kitty at age 18, shortly before she was taken to Auschwitz.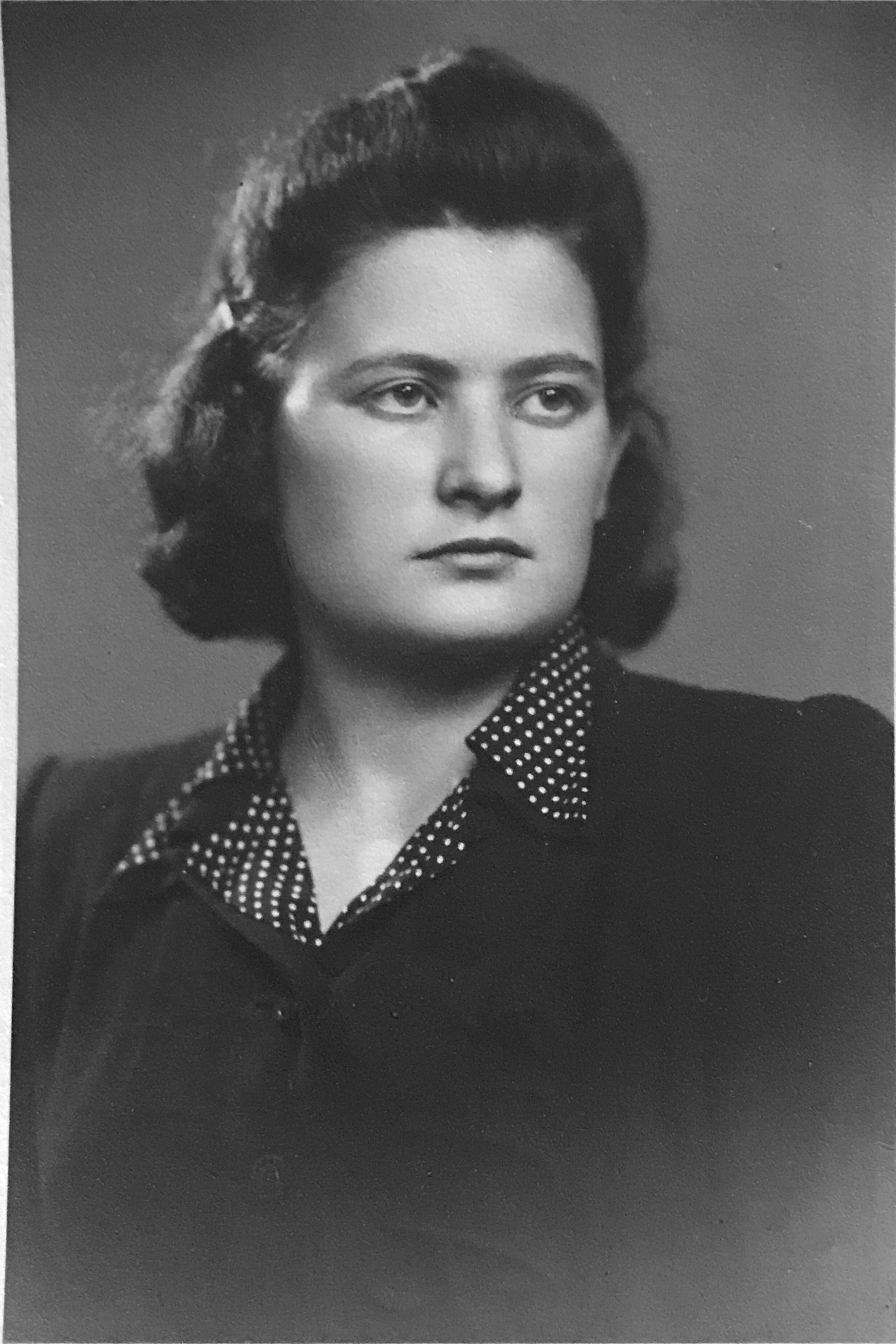 There, in Auschwitz, Kitty discovered my mother, who had just lost her newborn. Kati saved my mother's life, nursing her back to health. Their father was murdered on arrival to Auschwitz. I learned the date of his death (and much more) from Steve Vitto at USHMM 2/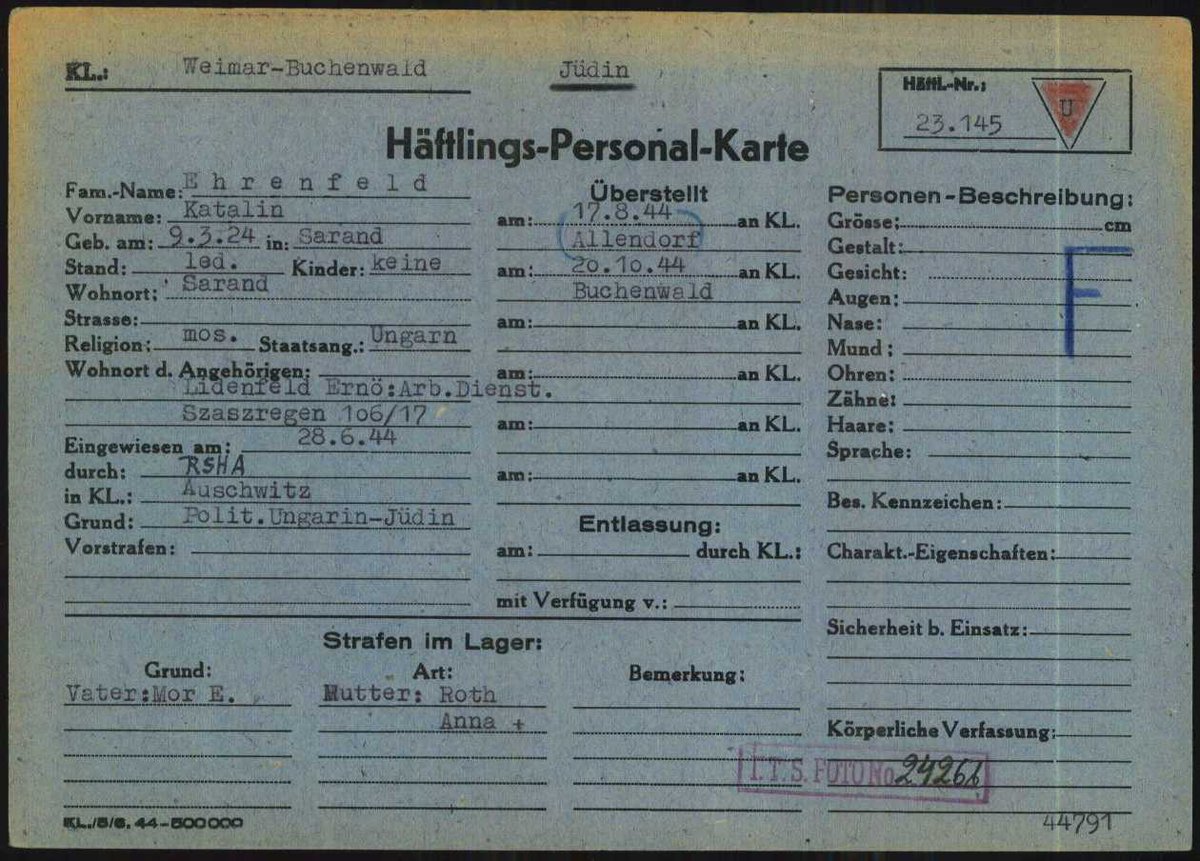 That Haftling card was like an index card inventory of each prisoner, with a number of personal details.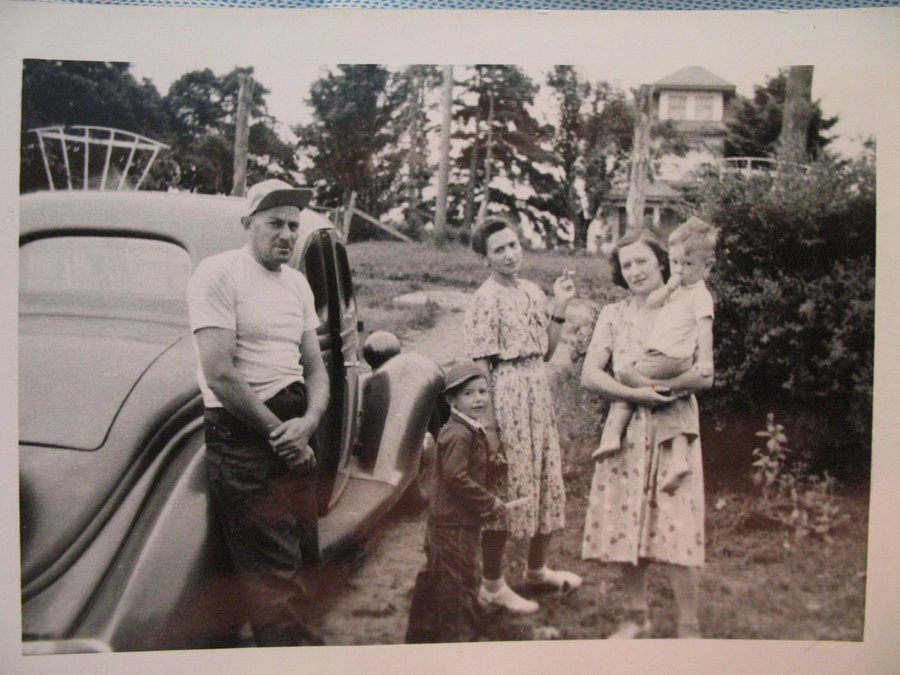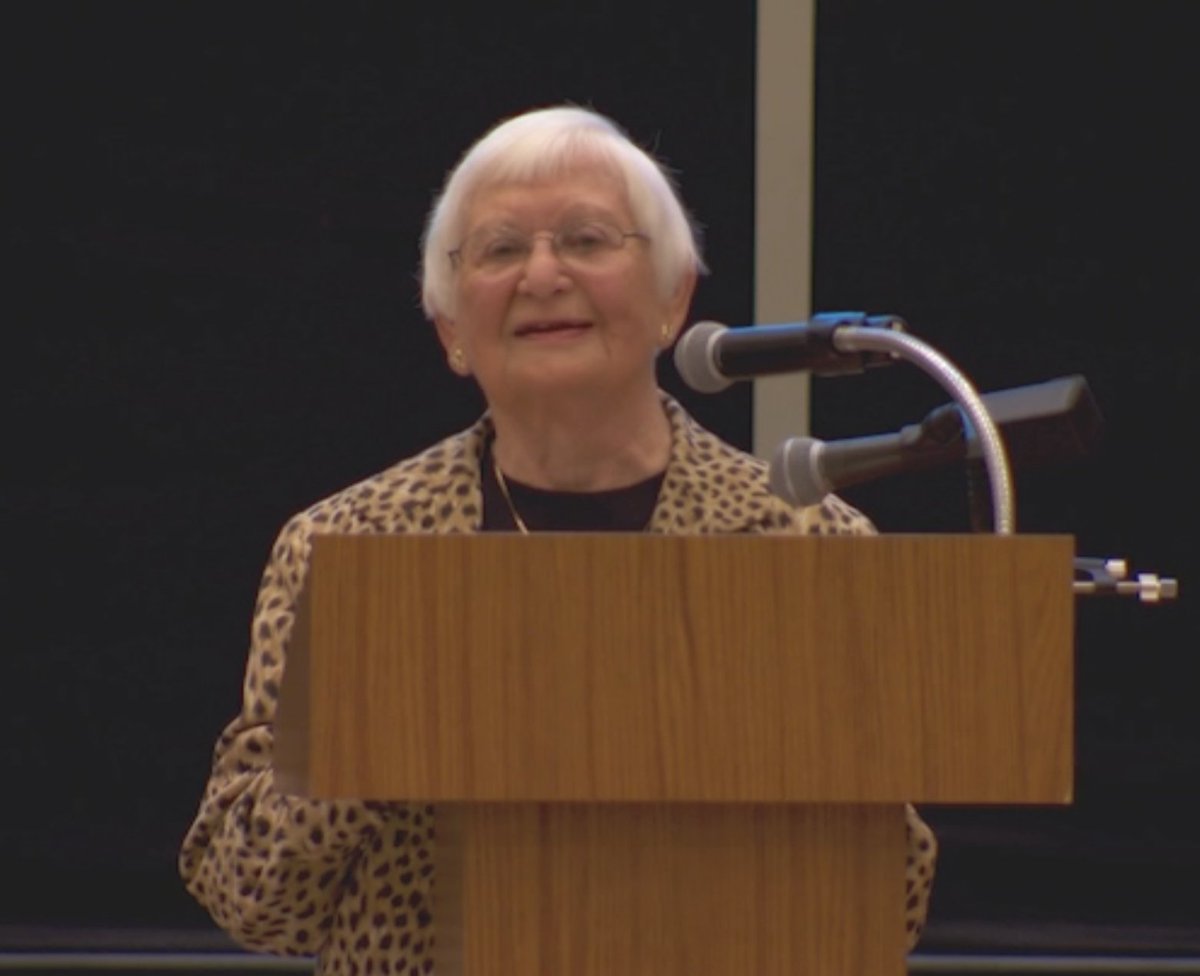 Young Kitty married an American serviceman and moved to Iowa. They helped another sister and her family emigrate. At her husband's insistence, she hid that she was Jewish for most of her adult life. 3/
She "came out" as being Jewish in 2008 and after that Kitty became an avid Holocaust educator through IHENE, the Institute for Holocaust Education, speaking at schools throughout the region and as far away as Mesa, Colorado. 4/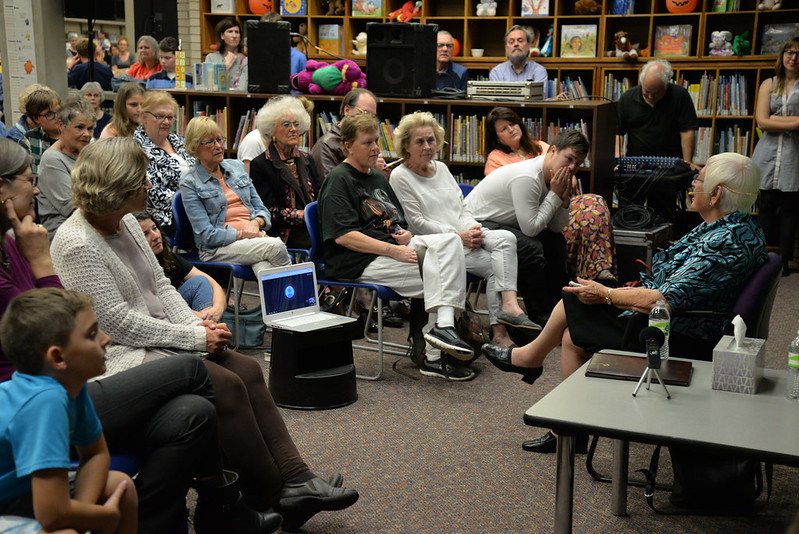 One of her biggest talks was through the Omaha Public Library, with more than 400 people in attendance. 5/
I took this photo of her in the Survivor's Gallery at IHENE in Omaha. It's quite a moving exhibit, if you are in the area. Exhibition Photos by David Radler. 6/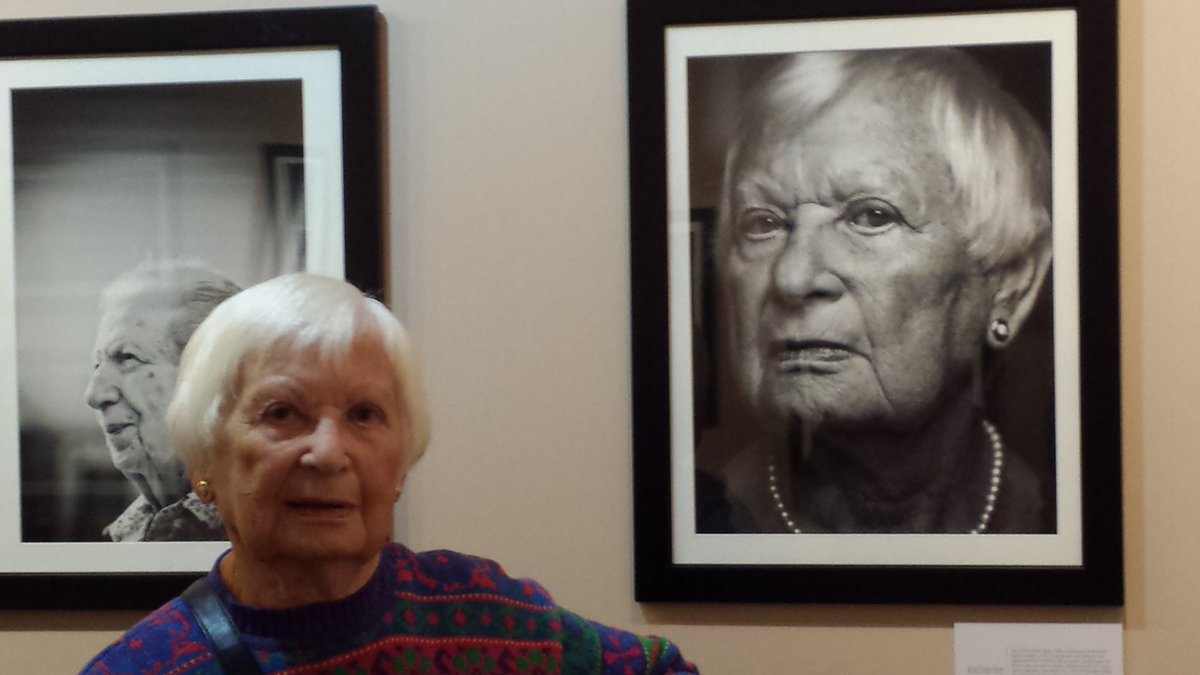 In later years, Kitty helped inspire me to write Resilience: One Family's Story, and shared hours of interviews, recollections, and photos of life in rural Hungary, the war, and rebuilding lives after the Holocaust 7/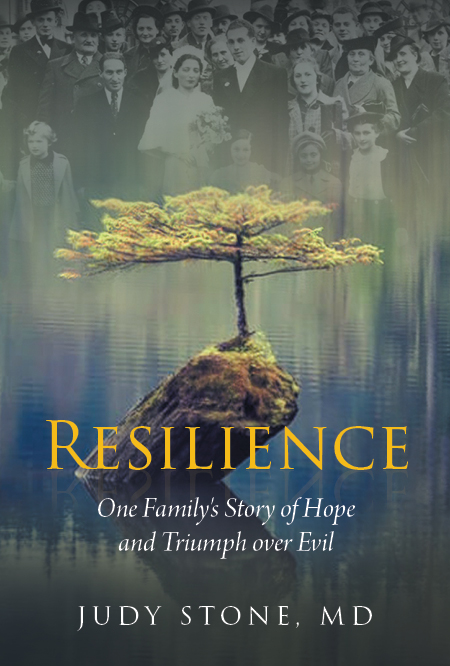 I hurried to finish Resilience for Kitty's 95th birthday. She died Oct. 2, age 98. She, like my mother, had one more thing to do and wanted to beat the Nazis. You can learn more about the remarkable family at http://drjudystone.com I will try to continue their work and education. All proceeds from the book go to Holocaust education.
I hope to continue to share their story and fight against othering and the growing fascism globally.
Covid:
WHO and its partners are tracking more than 300 Omicron subvariants.
~ ~ ~
France warns over incoming eighth Covid wave
French officials have raised the alarm over the eighth wave of the Covid-19 virus, as winter approaches, Reuters reported on Tuesday. "We are in this eighth wave," said Brigitte Autran, a member of the government's vaccination strategic board, pointing out that all indicators are up. The last figures showed an increase in the number of new daily confirmed cases, recording a seven-day average of 41,661 new positive cases.
https://euobserver.com/tickers/156209?utm_source=euobs&utm_medium=email
~ ~ ~
Will there be a COVID winter wave? 
Emerging variants and waning immunity are likely to push infections higher in the northern hemisphere as influenza also makes a comeback.
Evidence is building that the northern hemisphere is on course for a surge of COVID-19 cases this autumn and winter. New immune-evading strains of the SARS-CoV-2 Omicron variant, behaviour changes, and waning immunity mean that many countries could soon see large numbers of COVID infections — and potentially hospitalizations — say scientists.
Nature explores the factors that might drive a COVID-19 wave — and what countries can do to blunt the effects with the new generation of vaccines that target Omicron.
https://www.nature.com/articles/d41586-022-03157-x
~ ~ ~
"We have plenty still to understand about long COVID, particularly in the vaccinated population, but Al-Aly estimates that 8% to 12% of vaccinated people with breakthrough infections may die due to long COVID.

2/

— Yaneer Bar-Yam (@yaneerbaryam) October 8, 2022
"An analysis of over 150,000 COVID-19 survivors ..found that people with coronavirus are at increased risk of developing neurologic sequelae–including strokes, cognition and memory problems, seizures, movement disorders, and many other issues–in the first year after infection.3/
"The risks of developing these long-term complications were apparent even in people who did not require hospitalization during their initial infection. "The results show the profound long-term consequences of COVID-19," 4/
"According to the researcher's estimate, COVID is responsible for more than 40 million new neurologic cases. A key caveat: The study period mostly predated vaccines. 5/
"However, Al-Aly says, "We know that vaccines minimally reduce and do not eliminate long COVID risk." Indeed, a large study found that vaccines were only about 15% effective at preventing long COVID. 6/...
~ ~ ~
Ohio and Florida data show more Republican excess COVID-19 deaths
New statistics from Ohio and Florida published by the National Bureau of Economic Research (NBER) show that Republicans have suffered more COVID-related excess deaths than Democrats, adding to the literature that demonstrates the link between political party affiliation, vaccination uptake, and COVID-19 mortality.
To conduct the study, researchers linked voter registration data in Ohio and Florida to mortality data to assess the individual-level association between political party affiliation and excess mortality.
The data show that the excess COVID-19 death rate for Republicans was 5.4 percentage points, or 76%, higher than the excess death rate for Democrats, and it increased after vaccines became widely available. After the introduction of vaccines, the excess death rate gap between Republicans and Democrats widened from 1.6 percentage points (22% of the Democrat excess death rate) to 10.4 percentage points (153% of the Democrat excess death rate).
Sep 30 NBER working paper
https://www.cidrap.umn.edu/news-perspective/2022/10/covid-19-scan-oct-04-2022
~ ~ ~
Saline Nasal Irrigation After Covid-19 Diagnosis Reduces Hospitalization
A new study from the Medical College of Georgia at Augusta University has found that irrigating your nose twice a day with a saline solution after testing positive for Covid-19 can decrease your chances of hospitalization and death in higher-risk patients.
Participants in the study who performed nasal irrigation were more than eight times less likely to be hospitalized than the national rate. Only 1.3% of study participants who used nasal irrigation were hospitalized after testing positive for Covid-19. While 9.47% of Covid patients from a national CDC dataset who did not use nasal irrigation were hospitalized.
Irrigating your sinuses is a simple practice anyone can implement at home using a neti pot, sinus rinse bottle, or syringe bulb available at a pharmacy or retailer like Target or Walmart. You can buy pre-made mixes or simply mix a half-teaspoon of salt and a half-teaspoon of baking soda in a cup of boiled and then cooled or distilled water. The water needs to be boiled or distilled to ensure it is sanitary. Many people often use these devices to clear up allergies, colds, or sinus infections.
https://www.forbes.com/sites/williamhaseltine/2022/10/03/saline-nasal-irrigation-after-covid-19-diagnosis-reduces-hospitalization/?sh=15a67d9f323c
~ ~ ~
Paywalled, but: #Molnupiravir, Merck's Covid-19 pill, was no better than placebo in lowering the risk of hospitalization https://t.co/VOyXHXpCgf via @statnews

— Judy Stone (@DrJudyStone) October 8, 2022
~ ~ ~
We knew about how #SARSCoV2 blocks our defenses by its mutations (immune escape) and inhibiting interferon. Now a new mechanism, mimicking a protein, described @Nature https://t.co/oKQxK6PgK8@PennEpiInst @KorbLab https://t.co/t5Pbj2emWN@ProfVolkerThiel pic.twitter.com/nu79A5Ef4u

— Eric Topol (@EricTopol) October 5, 2022
~ ~ ~
the bits of DNA that are the gene to be expressed have to be unwound, so Histones are part of the regulation of genes being expressed.

— STEMLORD (@upulie) October 6, 2022
One of the genes encoded by SARS-CoV-2 mimics these histones. It can stop the DNA being rewound correctly; and alters the epigenome - which is a bunch of modifications that alter gene expression and a genetic memory of say, things that happen to some cells.
Because this gene mimics histones, this can alter the ability of the cell/body to express other genes effectively, making it doubly harder to deal with the infection. It's a diabolical virus, up there with HIV for sheer host disruptive genius.
Monkeypox:
The monkeypox virus is mutating. Are scientists worried?
In some samples, large chunks of the virus's genome have disappeared — but understanding whether the mutations affect its behaviour will be difficult.
https://www.nature.com/articles/d41586-022-03171-z
~ ~ ~
Monkeypox studies suggest ways to reduce viral spread https://t.co/meO8z0Ew6L via @medical_xpress

— Judy Stone (@DrJudyStone) October 8, 2022
Ebola:
CDC issues Ebola alert for clinicians, officials announce airport screening
Travelers will need to be routed through one of five airports for enhanced screening. The locations are Newark, Atlanta, Chicago, or Washington, DC.
Influenza:
https://twitter.com/michaelzlin/status/1578659654086770688?s=20&t=0qeJe7s43fUAac4k07Uuqw
~ ~ ~
As of 01oct2022 (thats a week ago)
Georgia and DC hardest, Texas as well

Outpatient Respiratory Illness Visits in 2022 are significantly higher than this week in 2021

Outpatient Respiratory visits are more than double a traditional year (not good)

Consider discussing flu vax pic.twitter.com/afhi1ZHypY

— JusDayDa (@JusDayDa) October 8, 2022
Other: Cholera
in Syria, Lebanon, Haiti, other...
Diagnostics:
still an incredible, negligent last of testing.
Big warning about Evusheld antibody protection:
The variant they've added to the fact sheet is BA.4.6@US_FDA cites for @AstraZeneca's Evusheld "preliminary data" from virus-like particles pseudotyped with the strain's spike, showing

">1,000-fold reductions in neutralizing activity"https://t.co/jmBKkN5PSH pic.twitter.com/hmu38u9QRU

— Alexander Tin (@Alexander_Tin) October 3, 2022
~ ~ ~
COVID-19 vaccines 87% effective at preventing hospitalization in immunosuppressed patients
Three doses of either the BNT162b2 or mRNA-1273 vaccine are 87% effective at preventing hospitalization due to COVID-19 among patients taking immunosuppressive drugs, according to data published in The Lancet Rheumatology.
https://www.healio.com/news/rheumatology/20221006/covid19-vaccines-87-effective-at-preventing-hospitalization-in-immunosuppressed-patients
~ ~ ~
Study: mRNA boosters extend protection for 4 to 5 months
A new nationwide US study based on data collected from the Centers for Disease Control and Prevention's (CDC's) VISION Network shows mRNA boosters extend protection against moderate and severe disease for 4 to 5 months.
The study, published yesterday in BMJ, is based on more than 893,000 adults in 10 states followed for 18 months. The authors used hospital admission as the metric for severe disease, comparing positive COVID-19 hospitalized patients to case controls who tested negative for the virus. Hospital admissions from Jan 17, 2021 to Jul 12, 2022 were included in the study.
https://www.cidrap.umn.edu/news-perspective/2022/10/covid-19-scan-oct-04-2022
Helpful reference re ventilation:
1/
HEPA Filters and the Corsi-Rosenthal Box - 17 Threads

4/ Picking a HEPA Filter
5/ HEPA Filter Myth vs. Fact
6/ How Many CR Boxes Do You Need?
7/ Comparing HEPA Filters & the CR Box
8/ Comparing Electronic Air Cleaning & HEPA Filters
9/ Personal HEPA Filters

— Joey Fox, P. Eng, M.A.Sc (@joeyfox85) August 2, 2022
Epidemiology/Infection control:
Positivity rate of 27% according to the Walgreens testing. Absolute catastrophe in the U.S. right now — willful negligence and normalization of death and disability by our policymakers. pic.twitter.com/XwGWWWcQIB

— Joaquín Beltrán for Downey (@joaquinlife) October 7, 2022
~ ~ ~
Showing no self-awareness, @CDCgov drops COVID travel advisories because countries stop tracking cases https://t.co/32zejUFphc via @medical_xpress Really, @CDCDirector? Every day is a new embarrassment.

— Judy Stone (@DrJudyStone) October 8, 2022
~ ~ ~
Strong evidence that the risk of #monkeypox to children in school settings is very low: a study published in @Eurosurveillanc analyzed 4 schools where an adult had the virus and found no transmissions among more than 340 students and more than 100 staff. https://t.co/mCQdEpwxtE

— Benjamin Ryan (@benryanwriter) October 6, 2022
~ ~ ~
14% of Americans have Long Covid – and that's a conservative count. 4 out of 5 of them have symptoms that impact their daily activities. People can't work or take care of their families. We need to put the pedal to the metal on researching treatment. https://t.co/VguhHnj5L0

— Zeke Emanuel (@ZekeEmanuel) October 7, 2022
Tips, general reading for public:
Ventilate.
Mask.
Vax.
Covid:
There were 707 new reported student and staff covid cases today in NYC public schools today.

Since September 8th, there have been 12,782 total cases reported.

Today was the 16th day of school.

— Sarah Allen (@Mssarahmssarah) October 3, 2022
~ ~ ~
The @CDCgov has updated its COVID-19 schools guidance, to now delete this previous recommendation:

"CDC also recommends masking at all times in healthcare settings, including school nurses' offices, regardless of the current COVID-19 Community Level."https://t.co/LoLZakdi1b pic.twitter.com/DvuHgTPN9U

— Alexander Tin (@Alexander_Tin) October 6, 2022
~ ~ ~
It's telling that aerosol scientists wear high quality masks at their conferences, even when presenting on panels and during photo ops.

As the tongue-in-cheek says, "if the bomb squad tech is running, try to keep up." And, if the aerosol experts are masked, maybe we should too. https://t.co/29GoVSEboE

— Eric Kennedy (@ericbkennedy) October 7, 2022
Biden:
The Biden-Harris Administration wishes an easy and meaningful fast to all who are observing Yom Kippur. G'mar Chatimah Tovah. pic.twitter.com/UWbLNM3peu

— The White House (@WhiteHouse) October 4, 2022
~ ~ ~
TFG:
October 6, 2022
~ ~ ~
What was that thing where the DOJ didn't want to charge Trump before the midterms because they don't want to be seen as meddling in elections? https://t.co/0UGdqYFHKS

— Julia Ioffe (@juliaioffe) October 6, 2022
GOP:
New study of almost 600,000 deaths in Ohio and Florida shows that registered Republicans had far higher excess-death rates than registered Democrats during the pandemic, with almost all of the gap coming after vaccines were available.https://t.co/OG4kVq3SrB

— James Surowiecki (@JamesSurowiecki) October 3, 2022
~ ~ ~
Unsurprising but deeply sad analysis of "excess deaths" in Florida and Ohio. In the pandemic's early months, Republicans and Democrats died at similar rates. After vaccines became available, Republicans died at higher rates. https://t.co/LWkiic57Xp pic.twitter.com/kplrWAvMiv

— Steve Inskeep (@NPRinskeep) October 4, 2022
~ ~ ~
COVID19 Treatment saves lives

Nevertheless, a stunning plot of Paxlovid use based on population voting behavior

Paxlovid treatment is prescribed for COVID much more frequently in populations that primarily voted for Biden vs Trump

Even now, awareness is low in some populations pic.twitter.com/PzutnjBaOj

— Michael Mina (@michaelmina_lab) October 7, 2022
~ ~ ~
Dana Loesch: "I don't care if Herschel Walker paid to abort endangered baby eagles. I want control of the Senate." pic.twitter.com/gp3jbG5P1B

— PatriotTakes 🇺🇸 (@patriottakes) October 4, 2022
~ ~ ~
Medicare advantage:
If you can't access the article, here's a gift link: https://t.co/IyInkBgtUm

— Harry Thomas (@DrHarryThomas) October 8, 2022
Abortion/reproduction:
The impact this will have on the health of women can not be overstated. Contraception, IVF, and even normal pregnancy care will be at risk as doctors must navigate a complex world of felony charges related to potential embryos. 2/5

— Rep. Beth Liston (@Liston4Ohio) October 6, 2022
~ ~ ~
Ohio's abortion ban is preventing cancer patients from receiving life-saving treatment. Devastating piece from @shefalil. https://t.co/bxOY0zttyo pic.twitter.com/AMjpS5rPHs

— Mark Joseph Stern (@mjs_DC) October 7, 2022
~ ~ ~
Three Jewish moms are suing the AG over KY's abortion ban, arguing it gives preference to Christian beliefs and diminishes Jews' religious freedoms. "In Judaism, reproductive health of a mother is between the mother, her rabbi and her doctor-- not the AG."https://t.co/moiFknArtr

— Brian Tyler Cohen (@briantylercohen) October 6, 2022
LGBTQ:
An absolute masterclass by Jon Stewart. https://t.co/6B1kzmsRhn

— Brian Tyler Cohen (@briantylercohen) October 7, 2022
Oil:
thinking about this tweet today in light of news that OPEC+ is cutting production just before the midterms pic.twitter.com/A9uN6sePAd

— Aaron Rupar (@atrupar) October 5, 2022
~ ~ ~
Maybe now is the time to finally add MBS to the Magnitsky list for his role in the murder and dismemberment of Jamal Khashoggi. All that "national interest" stuff that allowed him to literally get away with murder seems to be all but moot https://t.co/S0me1N7uSx

— Bill Browder (@Billbrowder) October 5, 2022
~ ~ ~
Climate change:
A timely reminder: it was BP in 2005 who pushed the 'carbon footprint' idea. Just like campaigns by the tobacco and plastic industries, the goal is to shift the blame on individuals while they have expanded their drilling programmes. Grotesque! https://t.co/nCoXEV5YVM

— Climate Justice Taranaki (@ClimateJusticeT) September 25, 2022
SCOTUS:
So, @TheOnion filed an amicus brief before the Supreme Court in defense of parody under the First Amendment… and it's exactly what you'd expect. https://t.co/1JFfSqUJFA pic.twitter.com/efapgFF7dx

— Anthony Michael Kreis (@AnthonyMKreis) October 3, 2022
~ ~ ~
BREAKING: Trump appeals 11th Circuit decision on Mar-a-Lago docs to Supreme Court.

The Justice covering the 11th is ... Clarence Thomas.

So Thomas will hear a case that potentially implicates the January 6 insurrection plot that his wife may have participated in.

— Tristan Snell (@TristanSnell) October 4, 2022
~ ~ ~
https://twitter.com/WUTangKids/status/1577370043935227904?s=20&t=0qeJe7s43fUAac4k07Uuqw
~ ~ ~
Florida:
Rick Scott voted against funding for Florida to rebuild and recover after Hurricane Ian. Marco Rubio didn't even bother to show up for the vote. Every Republican member of the House of Representatives from Florida also voted against it. Unbelievable.https://t.co/9o3drl7fNK

— Thomas Kennedy (@tomaskenn) October 1, 2022
~ ~ ~
https://twitter.com/jimmyMSN_CNO/status/1576567949682708481?s=20&t=0qeJe7s43fUAac4k07Uuqw
~ ~ ~
Unbelievable. Florida contractors are recruiting Venezuela refugees in NY to assist with cleanup from Hurricane Ian.

DeSantis spent $12M to traffic immigrants his state is now begging to come back. https://t.co/UNJ7X2QQdu

— Sawyer Hackett (@SawyerHackett) October 3, 2022
~ ~ ~
https://twitter.com/antifaoperative/status/1577327857285713922?s=20&t=0qeJe7s43fUAac4k07Uuqw
Michigan:
The Judge had no choice, the indictments were invalid, because former AG Schuette & prosecutor Todd Flood used a one man grand jury, they likely knew would be deemed invalid. THEY need to be indicted for corruption, & AG Nessel needs to re-indict those 7 criminals, incl. Snyder.

— Mary Jane Tod (@embolina95) October 7, 2022
Pennsylvania:
Matt Gaetz' in-laws hosted a high-dollar fundraiser for Dr. Oz at a museum last night in which Oz stood in front of one of Hitler's cars, which showed up in the social media photos. Also, incel king Jordan Peterson joined by Zoom.

Campaign going great https://t.co/GZNb3s2hn8

— Laura Bassett (@LEBassett) October 7, 2022
Texas:
A Texas jail warden & his twin brother were arrested for MANSLAUGHTER. Michael & Mark Sheppard "pulled over & shot at" a group of immigrants, like he was in The Purge, who were "standing alongside the road getting water," killing one man & injuring a woman. 🧵/1

— 𝙽𝚊𝚜𝚑 𝙸𝚜 𝙷𝚎𝚛𝚎 𝙵𝚘𝚛 𝙸𝚝 (@NashIsHereForIt) October 1, 2022
~ ~ ~
NEW: A Texas official just moved an early voting site off of Texas A&M University's campus because they claim it has "low turnout"— but data shows it was one of the county's MOST popular early voting sites in recent elections. https://t.co/kkneiPzJLf

— No Lie with Brian Tyler Cohen (@NoLieWithBTC) October 4, 2022
Jim Redmond, who helped his injured son, Derek, finish his 1992 Olympic 400m semifinal, has died at 81https://t.co/jUr4BPEMlI

pic.twitter.com/Pdb0huhucM

— philip lewis (@Phil_Lewis_) October 4, 2022
~ ~ ~
If your heart still aches as mine does, please consider giving to the Nadia Chaudhri Wingspan Award fund, continuing her vision of supporting emerging scholars diverse, under-resourced, marginalized, or traditionally under-represented backgrounds. 3/5https://t.co/RqaLDZwn8C

— Dr. Krista Byers-Heinlein (@Krista_BH) October 5, 2022
~ ~ ~
"This man was forced to give his dog to Humane Society due to lengthy hospital stay. This nurse went to the shelter and adopted his dog. She brings him to visit daily & will return him as soon as the man is released!" pic.twitter.com/omaWyD6nCF

— B&S (@____B_S____) October 2, 2022
~ ~ ~
Farm dog raises a rejected lamb pic.twitter.com/PhE6t9Lrsb

— B&S (@____B_S____) October 2, 2022
~ ~ ~
So satisfying to watch. Must have needed so much patience. https://t.co/yaEwbbjSxl

— Madhusree⚕️ Singh, MD (@thinkalot) October 1, 2022
~ ~ ~
Living in Chicago I fully expected the note on my windshield this morning to be something rude/threatening. What a pleasant surprise! pic.twitter.com/DJwZVS6YNk

— Christian Casteel, DO (@DrCasteelEM) October 1, 2022
~ ~ ~
https://twitter.com/JetpackMarne/status/1578006440500989952?s=20&t=0qeJe7s43fUAac4k07Uuqw
~ ~ ~
Turkish garbage collectors open a library with all of the books citizens discard in their trash pic.twitter.com/db5LWxRBLi

— Fascinating (@fasc1nate) October 6, 2022
~ ~ ~
Brazilian priest Juan Pablo takes abandoned dogs off the streets, and feeds and bathes them. Then he introduces a dog to each Mass and to find each one a home. Dozens of stray dogs have families because of this man. We hope this idea catches on.
God bless you father ❤ pic.twitter.com/VWIQbJDVRc

— B&S (@____B_S____) October 6, 2022
~ ~ ~
Frozen moments art... pic.twitter.com/CSL1FCP76q

— Figen... (@TheFigen_) October 6, 2022
~ ~ ~
A hug makes you feel good all day pic.twitter.com/769lc2D1x5

— Gabriele Corno (@Gabriele_Corno) October 8, 2022
Former US President Jimmy Carter turns 98 today. His thoughts on US-China relations may surprise you:

"Since we normalized relations with China in 1979, the US has been in constant war. China has not been in combat with anyone."

"[The US] is the most warlike country on earth." pic.twitter.com/XtxsVnDjhR

— No Cold War (@NoColdWar) October 1, 2022
~ ~ ~
"Finish every day and be done with it."

Ralph Waldo Emerson writes to his daughter in 1854. pic.twitter.com/Rd5LnIUROa

— Michael Warburton (@MichaelWarbur17) September 27, 2022
Bits of beauty: