Coronavirus Tidbits #270 November 5, 2023
Announcements:
First, there is now a Resources Page here for the most commonly asked questions I'm getting.
Happy to continue to answer your questions/concerns as best I can, so don't be shy about that.
Latest Post:
A Storm Is Gathering Around A CDC Committee For Its Controversial Infection Control Guidance
in Forbes
Please submit your written public comment to HICPAC@CDC.GOV by midnight Monday, Nov 6
See Epidemiology section or my post for more details.
~ ~ ~
Also, volunteer to help get out the vote and cure ballots. You can email me or check for some opportunities on Mobilize.us
Important races and ballot issues are close in VA, Ohio, and PA. You can make a difference in these close races
At least 14% in US have long COVID
One in seven people in the US reported having had long COVID by the end of 2022, suggests a large-scale investigation of long COVID and symptom prevalence by academics at UCL and Dartmouth.
https://medicalxpress.com/news/2023-11-americans-covid.html?
~ ~ ~
Impact of the global COVID-19 vaccination campaign
we find that the vaccination campaign across 141 countries prevented 2.4 million excess deaths, valued at $6.5 trillion. We also find that an equitable counterfactual distribution of vaccines, with vaccination in each country proportional to its population, would have saved roughly 670,000 more lives.
https://www.nber.org/papers/w31812
~ ~ ~
Prior COVID infection lowers risk of multisystem inflammatory syndrome in kids
A pair of studies sheds new light on the SARS-CoV-2–related multisystem inflammatory syndrome in children (MIS-C), with Dutch researchers finding that previous COVID-19 infection helps protect children against the condition, and a US study showing that low-dose corticosteroids and intravenous immunoglobulin (IVIG) were tied to shorter hospital stays and less severe disease.
Both studies were published in the Pediatric Infectious Disease Journal.
https://www.cidrap.umn.edu/covid-19/prior-covid-infection-lowers-risk-multisystem-inflammatory-syndrome-kids
~ ~ ~
Research examines why mask usage in Japan persists
When you think of Japan in the age of COVID, you might imagine a crowd of people wearing masks. But why do so many Japanese people wear masks?
https://medicalxpress.com/news/2023-11-mask-usage-japan-persists.html?
~ ~ ~
Other:
2nd Dengue case in S. Cal
people are advised to remove standing water from their property to help control mosquitoes in neighborhoods. Should also use insect repellents.
~ ~ ~
Dengue is spreading in Europe: how worried should we be?
The post-COVID travel boom combined with a warm summer have led to dengue outbreaks in Italy and France.
https://www.nature.com/articles/d41586-023-03407-6
~ ~ ~
The US infant mortality rate rose last year. The CDC says it's the largest increase in two decades
The U.S. infant mortality rate rose 3% last year—the largest increase in two decades, according to the Centers for Disease Control and Prevention.
White and Native American infants, infant boys and babies born at 37 weeks or earlier had significant death rate increases. The CDC's report, published Wednesday, also noted larger increases for two of the leading causes of infant deaths—maternal complications and bacterial meningitis.
https://medicalxpress.com/news/2023-11-infant-mortality-rose-year-cdc.html
Gonorrhea:
'Groundbreaking': first treatment targeting 'super-gonorrhoea' passes trial https://nature.com/articles/d41586-023-03448-x… New antibiotic zoliflodacin
~ ~ ~
NYC's health & parks depts are starting a campaign today to vaccinate raccoons in the city against
#rabies
. 12 animals (raccoons + a cat + a bat + 2 skunks) have tested positive for rabies in the city in 2023. Pets should be vaccinated against rabies.
nyc.gov/assets/doh/dow
~ ~ ~
Bird Flu
GSK, 23andMe Sign $20 Million Deal to Extend Consumer DNA Access
GSK Plc will pay 23andMe Holding Co. $20 million for access to the genetic-testing company's vast trove of consumer DNA data, extending a five-year collaboration that's allowed the drugmaker to mine genetic data as it researches new medications.
Under the new agreement, 23andMe will provide GSK with one year of access to anonymized DNA data from the approximately 80% of gene-testing customers who have agreed to share their information for research, 23andMe said in a statement Monday. The genetic-testing company will also provide data-analysis services to GSK.
https://news.bloomberglaw.com/health-law-and-business/gsk-23andme-sign-20-million-deal-to-extend-consumer-dna-access
Diagnostics:
still an incredible, negligent last of testing.
Why do some vaccines (polio, measles) prevent diseases, while others (COVID-19, flu) only reduce their severity?
https://medicalxpress.com/news/2023-11-vaccines-polio-measles-diseases-covid-.html?
~ ~ ~
Trust in vaccines dips, belief in misinformation rises 
Americans' confidence in vaccines is falling while their belief in health misinformation is growing, according to a new poll out today from the Annenberg Public Policy Center of the University of Pennsylvania. The latest survey, conducted early last month, found the percentage who believe vaccines work to prevent a variety of illnesses slid from 77% in April 2021 to 71%. Over that same timeframe, the percentage who do not think FDA-approved vaccines are safe rose from 9% to 16%. Under two-thirds of adults think getting vaccinated against Covid-19 is safer than getting the disease, down from three-quarters. (The margin of error is 3.4 percentage points.)
Other survey findings:
​​26% think ivermectin is a safe Covid treatment, up from 10%
16% believe "increased vaccines are why so many kids have autism these days," up from 10%
12% believe"vaccines in general are full of toxins and harmful ingredients like 'antifreeze,'" up from 8%
Devices, Masks, and Ventilation:
Indoor air systems crucial to curbing spread of viruses, aerosol researchers say - 60 Minutes w Linsey Marr
Excellent video: https://www.cbsnews.com/news/indoor-air-quality-healthy-buildings-60-minutes-transcript/
~ ~ ~
Management of Indoor Air and Airborne Pathogens
Proceedings of a Workshop Series–in Brief NASEM (2023)
The presence of virus particles and other contaminants provides unique challenges in indoor air environments, particularly if these contaminants can infect people through respiratory routes. These challenges were emphasized during the COVID-19 pandemic because of the documented human transmission of SARS-CoV-2 through the air, but they also apply to other airborne pathogens. The Environmental Health Matters Initiative of the National Academies of Sciences, Engineering, and Medicine held a three-part series on Indoor Air Management of Airborne Pathogens to consider the state of knowledge about building management, ventilation, and air cleaning for respiratory airborne pathogens; discuss experiences with management of indoor spaces during the COVID-19 pandemic, specifically of schools and public transportation; and suggest mitigation strategies to be adopted to make these spaces safer. This publication summarizes the presentations and discussion of the series.
https://nap.nationalacademies.org/catalog/27316/management-of-indoor-air-and-airborne-pathogens-proceedings-of-a
~ ~ ~
Excellent review of evidence base for masks for respiratory infection, by several outstanding epidemiologists and a former CDC director.
The evidence is clear: Masks can reduce the risk of spreading Covid and of being infected with it. In a new review, my colleagues and I examined 40 studies on masks with seven different methodologies. Here's what we found. Masks play two roles—protecting the wearer and protecting the people around the wearer. If someone wearing a mask is sick, the mask can drastically reduce the amount of virus they spread to others. For personal protection, a high-quality mask such as an N95 or KN95 can protect the wearer, particularly if it fits well and is worn consistently in crowded indoor spaces where exposure to Covid often occurs. Although masks work, they're not perfect. Factors such as how intensely the virus is spreading, in which settings it's spreading (such as indoors with poor ventilation), what proportion of people are wearing masks and how consistently they're being worn add complexity to the question of how much protection masks provide and when.
https://jamanetwork.com/journals/jamanetworkopen/fullarticle/2811136
~ ~ ~
In 30 minutes, you can build a Corsi-Rosenthal box that removes viruses from the air around you, including flu, RSV and COVID. Rigorous EPA testing just showed that CR boxes remove 97% of infectious aerosols in 30 minutes. Why aren't these in every school and office?
Epidemiology/Infection control:
HICPAC, the CDC infection control guidelines committee is watering down protections:
They are proposing to designate three subcategories of transmission-based precautions to prevent transmission by air:
1. Routine air precautions (surgical masks) - aka "baggy blues," which leak a lot around the edges. Will now be recommended (if any needed) for pts w COVID and influenza
2. Novel air precautions (n95s) - only for new pandemic viruses, like MERS and SARS-CoV-1
3. Extended air precautions (n95s & isolation rooms) - only for measles, TB, and varicella (chickenpox)
And therein lies the problem
This particularly throws immunocompromised people under the bus and offers no protection to cancer patients, new born and elderly, for example.
HICPAC has voted to roll back infection controls when
wastewater
shows we would be reporting almost 5 million
Covid
cases a week if we were testing. When TB increased 26% among US kids under 5. When strep is killing people like it's the 1700s. Amid record disability. We're done.
~ ~ ~
Write HICPAC and complain: by midnight, Mon, Nov 6, to hicpac@cdc.gov
After CDC votes to accept HICPAC's recommendation, there will be a 60-day comment period before it is finalized.
You might also write your congress critters.
~ ~ ~
COVID Lockdowns Were a Giant Experiment. It Was a Failure.
A key lesson of the pandemic.
https://nymag.com/intelligencer/article/covid-lockdowns-big-fail-joe-nocera-bethany-mclean-book-excerpt.html
Tips, general reading for public:
Ventilate
Vax
Mask
Covid:
Masks required for patients, staff, & visitors Nov 1 - March 1, in #hospitals & skilled #nursing facilities in California
~ ~ ~
HICPAC recommends watered down protections (see my posts on Forbes and Epidemiology section, above. This is largely likely due to cost savings and liability reduction--if someone gets Covid (or whatever), it reduces the institution's liability. California OSHA has more protections that CDC.
~ ~ ~
There are crucial votes in Virginia, Ohio, and PA.
Care about democracy? You can still help. 
Check Mobilize.US or contact me for opportunities, including the week or so after election day, when people will be "curing" their ballots.
NOPENeighbors.org is another terrific resource.
~ ~ ~
Israel-Gaza:
In RT interview, Hamas Politburo #2 Mousa Abu Marzouk shows clearly that Hamas doesn't care about protecting Gazans, only their fighters & weapons. When asked why Hamas built a large tunnel network but no bomb shelters: "these tunnels are meant to protect [Hamas]...it is the responsibility of the UN to protect [civilians]."
memri.org/reports/hamas-
~ ~ ~
40% of Arab Americans would Vote now for Trump. The same guy who just said he would expel any Muslim in America that supported HAMAS (aka any Palestinian supporter). Running into the arms of the biggest antiMuslim racist since Nixon guarantees the destruction of their own community is the definition of insanity. it's reactionary and irrational and will lead to a level of dispair they didn't think would ever come. I fear for them and us.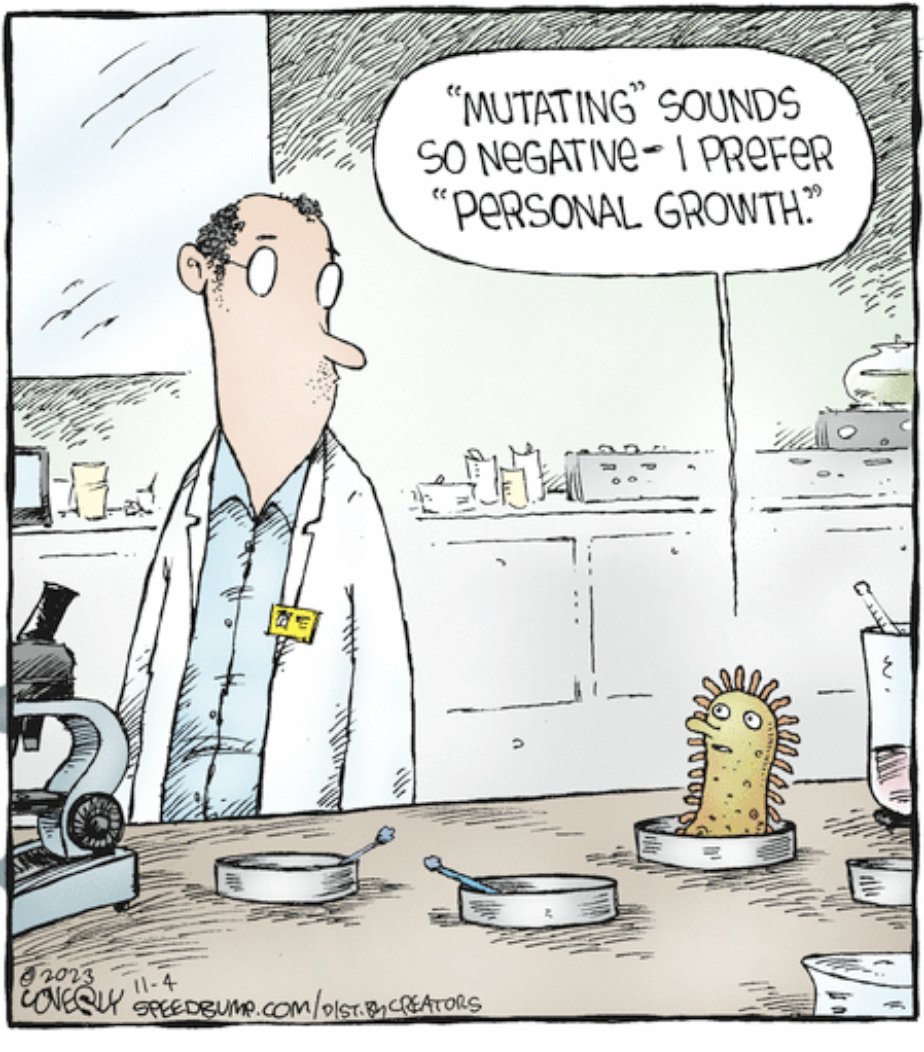 ~ ~ ~
~ ~ ~
Pretty cute Halloween pig story, too big to embed:
https://twitter.com/dodo/status/1719036450350731295?s=20  or check the Dodo.
~ ~ ~
It's the season.. 🎃👻

🎥 IG: traveldogtofu pic.twitter.com/7P0rnKIeBW

— Buitengebieden (@buitengebieden) October 29, 2023
~ ~ ~
Arguing on the internet.. 😂 pic.twitter.com/Da04BJ4hd8

— Buitengebieden (@buitengebieden) October 31, 2023
Perspective/Poem: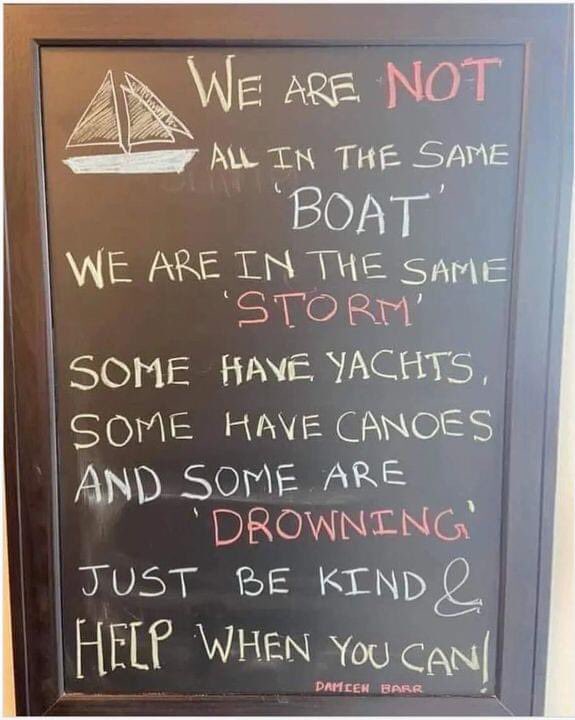 ~ ~ ~
It's with deep sadness that we announce the death of our co-founder and co-executive director, @AdyBarkan, at age 39 due to ALS-related complications.

Ady will continue to be at the heart of Be A Hero and what we do here for years to come. pic.twitter.com/Cd6sfxVW5l

— Be a Hero (@BeaHero) November 2, 2023
Bits of beauty: