Coronavirus Tidbits #246 May 21, 2023
Announcements:
First, there is now a Resources Page here for the most commonly asked questions I'm getting.
Happy to continue to answer your questions/concerns as best I can, so don't be shy about that.
Reminder, Resilience: One Family's Story... is increasingly pertinent, as some of our politicians shift rightward. All proceeds go to Holocaust education.
Available here.
Clotting in arteries in STEMI w Covid
The findings show patients with an ST-elevated myocardial infarction, or STEMI, and COVID-19 had a significant amount of clotting in their arteries both before and after intervention. Importantly, clots were seen in multiple arteries in close to 30% of patients, a phenomenon observed in less than 5% of patients with heart attacks who do not have COVID-19.
In the United States, someone experiences a heart attack every 40 seconds (CDC). Of these patients, more than 25% will experience a more severe type of heart attack, an ST-elevated myocardial infarction, or STEMI caused by the sudden, total blockage of a coronary artery. Pre-COVID-19 mortality in STEMI patients was below 5% (JACC). Previous NACMI research has shown that mortality jumps to 20% to 25% in patients who present with COVID-19 and a heart attack.
https://www.news-medical.net/news/20230519/Study-finds-significant-amount-of-clotting-in-the-arteries-of-patients-with-STEMI-and-COVID-19.aspx
~ ~ ~
Why is COVID life-threatening for some people? Genetics study offers clues
Immune genes could play a part in the risk of needing intensive care when infected with SARS-CoV-2.
Nature   Heidi Ledford 17 May 2023
An analysis of DNA from more than 24,000 people who had COVID-19 and required treatment in intensive care has yielded more than a dozen new genetic links to the risk of developing extreme illness from the disease.
The study, which was published on 17 May in Nature1 and has more than 2,000 authors, highlights the role of the immune system in fuelling the later stages of particularly severe COVID-19. The results could one day contribute to the development of therapies for COVID-19 — and potentially other diseases that cause acute respiratory distress or sepsis.
https://www.nature.com/articles/d41586-023-01655-0
~ ~ ~
COVID pos were subsequently more likely to be diagnosed with Alzheimer's disease, Parkinson's disease and stroke.
2/ #COVID19 infection causes a flood of proinflammatory cytokines & chemokines in the brain. This sets the stage for profound, permanent neuro-damage. The 1918 #influenza #pandemic was also associated with an increased rate of Parkinson's disease.
New paper out this week looking at
#LongCovid
in kids after Omicron found 12-16% got LC compared to controls. There was no difference in prevalence between a first infection or reinfection
Fatigue & concentration issues remained high after 6 months.
~ ~ ~
How does Covid lead to high blood sugar levels, which is not uncommon, even in people without diabetes?  #SARSCoV2 infects and replicates in liver cells, stimulates glucose production; by @luiz_leiria
and colleagues
~ ~ ~
Monkeypox:
Mpox Vax Flops in Chicago
When the global mpox outbreak began in May 2022, various health agencies quickly authorized a vaccine to be administered based on historical clinical data.
However, those vaccine effectiveness decisions may have been premature compared to new real-world data.
The U.S. Centers for Disease Control and Prevention (CDC) recently confirmed a cluster of mpox cases in greater Chicago, Illinois.
And more than 50% of the new mpox cases in Chicago were in previously vaccinated people.
Unfortunately, this indicates the virus is still spreading in the U.S., even among over 1.2. million vaccinated people.
The CDC stated on May 10, 2023, 'We don't know why people in this cluster of cases (Chicago) have gotten mpox after vaccination.'
And 'we don't know if immunity after vaccination has decreased in these cases or how long the vaccine protects against mpox infection.'
'We don't know if the virus has changed,' wrote the CDC.
https://www.precisionvaccinations.com/mpox-vax-flops-chicago
Masks and portable air cleaners reduced the spread of COVID-19 in schools, study shows
Daily average aerosol number concentrations without interventions were 177 ± 109 1/cm3 and decreased by 69% (95% CrI 42% to 86%) with mask mandates and 39% (95% CrI 4% to 69%) with air cleaners. Compared to no intervention, the transmission risk was lower with mask mandates (adjusted odds ratio 0.19, 95% CrI 0.09 to 0.38) and comparable with air cleaners (1.00, 95% CrI 0.15 to 6.51).
https://journals.plos.org/plosmedicine/article?id=10.1371/journal.pmed.1004226
Epidemiology/Infection control:
"Teen suicides plummeted in March 2020, when the COVID-19 pandemic began in the U.S
... returning from online to in-person schooling was associated with a 12-to-18 percent increase teen suicides." https://nber.org/papers/w30795
~ ~ ~
Effect of Gender on care in serious illness
Life-threatening illness creates severe stress that may result in marital discord, separation, or divorce and may adversely impact treatment, quality of life, and survival. The few studies that are available to date have suggested that the risk of divorce is not higher in cancer patients, but to the authors' knowledge, no data exist to date that have examined the effect of gender on this rate.
METHODS:A total of 515 patients were prospectively identified as having either a malignant primary brain tumor (N¼214), a solid tumor with no nervous system involvement (N¼193), or multiple sclerosis (N¼108) who were married at the time of diagnosis. Basic demographic information and data regarding marital status were com-piled. Patients were followed prospectively from enrollment until death or study termination.
RESULTS:Women composed 53% of the patient population. Divorce or separation occurred at a rate similar to that reported in the literature (11.6%). There was, however, a greater than 6-fold increase in risk after diagnosis when the affected spouse was the woman (20.8% vs 2.9%;P<.001). Female gender was found to be the strongest predictor of separation or divorce in each cohort. Marriage duration at the time of illness was also correlated with separation among brain tumor patients (P=.0001). Patients with brain tumors who were divorced or separated were more likely to be hospitalized, and less likely to participate in a clinical trial, receive multiple treatment regimens, complete cranial irradiation, or die at home (P<.0001).
CONCLUSIONS: Female gender was found to be a strong predictor of partner abandonment in patients with serious medical illness. When divorce or separation occurred, quality of care and quality of life were adversely affected.
Cancer 2009;115:5237–42
https://acsjournals.onlinelibrary.wiley.com/doi/epdf/10.1002/cncr.24577
Tips, general reading for public:
Ventilate.
Mask.
Vax.
NH State Rep  @WendyENThomas
Let me tell you about the village that is the house democrats in New Hampshire. I had major surgery on Monday where they opened up my entire chest for a revision. We had session scheduled for Thursday. There were some bad bills that needed to be voted down.
One Dem friend drove me up and back + wouldn't let me carry anything but my sweater. One friend prepared a snack bag with water. One friend delivered a lunch with an incredible assortment of food. One friend made black/white cookies and gave me a stuffed whale.
One friend constantly checked in to see if I needed anything, she filled my water bottle as needed. One friend made sure my votes were counted. Too many to count friends checked in during the (very long) day. It absolutely takes a village and I am living proof of that.
~ ~ ~
~ ~ ~
Erich Schwam, died at 90 years old. In his Will, he left $2M+ to the French village of Le Chambon-sur-Lignon in thanks to the town for hiding and saving his family during WWII. Schwam arrived to the village with his parents in 1943. The family was saved by local residents who hid Jews in a school until after the war. Schwam has requested the town use the money for education and scholarships for the local children. May his memory be a blessing.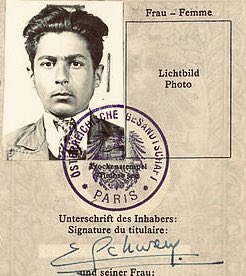 "I do not mean to be sentimental about suffering…. but people who cannot suffer can never grow up, can never discover who they are.
~ James Baldwin
~  ~ ~
One of my amazing patients once reminded me that my disability status was "temporarily able-bodied". A great reminder that the human experience of transitioning through these states of being is a certainty...
~ ~ ~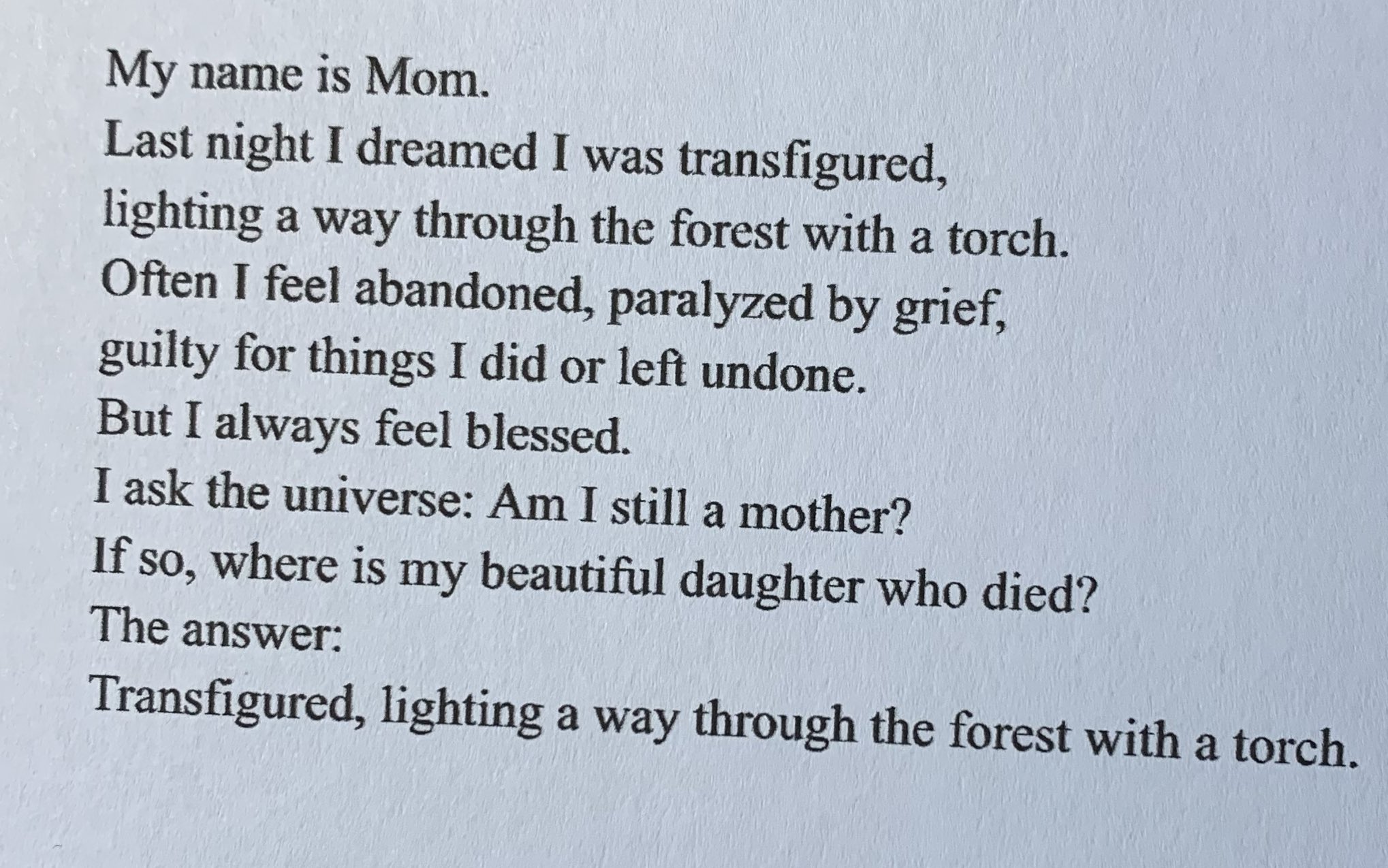 by @ethnobot May 14: "My only child died in February. Writing poetry to, for, and about her has saved me from the abyss. Uttering (outering) words onto a page helps keep them from destroying me from within. Like many grieving mothers of only children, the unbidden question arises: Am I still a mother?"
I pull on the tall rubber boots you no longer need, and trudge up to the garden.
Even with heavy socks my feet slop up and down inside them.
Remember all the years I bought you those slightly too-large shoes?
You grew so fast.
Bits of beauty: