Coronavirus Tidbits #139 5/10/21
SARS-CoV-2 reinfection generally milder than primary infection in US study
uncommon...but was associated with two deaths, according to findings from a U.S. study published in Clinical Infectious Diseases.
"Therefore, policies regarding face masks, social distancing and vaccination apply to survivors of initial SARS-CoV-2 infection as well," Qureshi said. "The results also indirectly suggest that vaccination may not provide complete immunity over a long period of time and periodic boosters may be necessary."
Qureshi and colleagues analyzed data from 9,119 patients with SARS-CoV-2 in 62 U.S. health care facilities between Dec. 1, 2019, and Nov. 13, 2020. ...
reinfection occurred in 0.7% (95% CI, 0.15%-0.9%) of patients, with an average gap between positive tests of 116 ± 21 days. They found that asthma (OR = 1.9; 95% CI, 1.1-3.2) and nicotine dependence or tobacco use (OR = 2.7; 95% CI, 1.6-4.5) were associated with reinfection.
Two deaths were associated with reinfection, but significantly lower rates of heart failure, pneumonia and acute kidney injury occurred with reinfection compared with primary infection.
https://www.healio.com/news/infectious-disease/20210504/sarscov2-reinfection-milder-than-primary-infection-in-us-study
~ ~ ~
In shock move, US backs waiving patents on COVID vaccines
Nature- Amy Maxman
The development from the Biden administration draws cheers from public-health researchers and ire from drugmakers.
In a historic move, the US government has announced that it supports waiving patent protections for COVID-19 vaccines, a measure aimed at boosting supplies so that people around the world can get the shots. "The extraordinary circumstances of the COVID-19 pandemic call for extraordinary measures," said US trade representative Katherine Tai in a statement.
The move came on 5 May, the first of a two-day meeting of the general council of the World Trade Organization, based in Geneva, Switzerland. Until now, the United States, the European Union, the United Kingdom and Japan have blocked efforts brought by India and South Africa to make it legal to manufacture generic versions of COVID-19 vaccines.
Former US presidents from both the Republican and the Democratic parties have staunchly defended intellectual-property rights, so the move by the administration of President Joe Biden has shocked people on both sides of the debate. "This marks a major shift in US policy in a pro-public-health way," says Matthew Kavanagh, a global-health researcher at Georgetown University in Washington DC.
Kavanagh is part of the growing chorus of health-policy and global-health researchers advocating patent waivers, as the gap between vaccination rates in rich and poor nations grows larger every day. Fewer than 1% of people in low-income countries have received COVID-19 vaccines. The researchers are quick to note, however, that a waiver on patents covering all aspects of COVID-19 vaccines would be just the first step in ramping up vaccine supply.
First step of three
"It's a one-two-three," explains Rachel Cohen, US director for the non-profit Drugs and Neglected Diseases initiative in New York City. "First we need to remove patent obstacles, second we need to transfer the knowledge on how to make them, and step three is a massive investment in manufacturing capacity."
And at the moment, step one is far from complete.
https://www.nature.com/articles/d41586-021-01224-3
~ ~ ~
Big news as WHO and CDC update their pages to emphasize aerosol transmission of Covid:
The WHO just updated its page on how COVID-19 transmits. Those few sentences on aerosols represent one of the most crucial scientific advances of the pandemic. My NYT piece on the century-long history of the error, the year of delay—and what it means now. https://t.co/B9y2Mf6LC7 pic.twitter.com/3b5K650nB4

— zeynep tufekci (@zeynep) May 7, 2021
If you want to read more, Zeynep Tufecki and Linsey Marr are the gurus in this arena to Google and read.
Diagnostics:
still an incredible, negligent last of testing.
Last year, three in 10 adults worldwide said they wouldn't get a Covid-19 vaccine, Gallup poll finds
(CNN)Nearly 1.3 billion adults globally in 2020 said they would not get a Covid-19 vaccine if one were offered to them at no cost, according to a new Gallup poll released on Monday.
~ ~ ~
Fascinating slide used by Prof Van Tam at briefing on AZ vaccine - listing benefits and potential harms for each age group - explains decision on offering under 30s a different jab pic.twitter.com/JrZ0o4VMoW

— Hugh Pym (@BBCHughPym) April 7, 2021
~ ~ ~
CVS and Walgreens Have Wasted More Vaccine Doses Than Most States Combined
 according to government data obtained by KHN.
The Centers for Disease Control and Prevention recorded 182,874 wasted doses as of late March, three months into the country's effort to vaccinate the masses against the coronavirus. Of those, CVS was responsible for nearly half, and Walgreens for 21%, or nearly 128,500 wasted shots combined.
the CDC has a limited view of how much vaccine is going to waste, where it's wasted and who is wasting it,
https://khn.org/news/article/cvs-and-walgreens-have-wasted-more-vaccine-doses-than-most-states-combined/?
~ ~ ~
Moderna Says Its Covid-19 Booster Shots Show Promise Against Variants
WSJ: Booster shots under development by Moderna Inc. helped improve immune responses against some variants among people given the company's Covid-19 vaccine in an early study, the biotech company said Wednesday.
The results, though preliminary, are a sign that adding booster shots several months after original vaccinations could bolster people's immunity against more contagious strains of the virus.
The company tested giving people boosts with either a single dose of its original vaccine, mRNA-1273, or a new vaccine, mRNA-1273.351, which was modified to better match a virus variant first identified in South Africa and known as B.1.351.
The subjects received the booster shots about six to eight months after they had received the second dose of the original vaccine as part of a midstage, Phase 2 study that started last year.
Both booster shots increased immune-system agents known as neutralizing antibodies against two variants of concern: B.1.351 and P.1, which was first identified in Brazil, according to Moderna.
The immune responses were measured 15 days following the booster doses, the company said.
A booster dose of the variant-targeted vaccine induced higher neutralizing antibody concentrations against the B.1.351 variant than a booster dose of Moderna's original vaccine, Moderna said.
https://www.msn.com/en-us/health/health-news/moderna-says-its-covid-19-booster-shots-show-promise-against-variants/ar-BB1goD7W?ocid=msedgdhp
~ ~ ~
https://twitter.com/KindrachukJason/status/1390145418814623749?s=20
~ ~ ~
More studies needed for outpatient treatment of ##COVID19. Encouraging results from a phase 2 trial of Inhaled budesonide in the treatment of early COVID-19 - reducing duration of symptoms & need for hospitalization.
https://t.co/a1wCbsL6qt

— Soumya Swaminathan (@doctorsoumya) April 12, 2021
~ ~ ~
To further support your data, here's the follow-up—the most recent evidence for SOT recipients after both doses—and it's just as concerning.https://t.co/A1KMFeaNgV

— Tara Haelle (@tarahaelle) May 8, 2021
~ ~ ~
I wrote about why vaccine hesitancy in communities of color is NOT the primary factor behind lower COVID-19 vaccination rates.

Access to vaccines remains an issue, as do structure barriers, like not having paid time off, childcare or transportation https://t.co/wms4ZmHRUc

— Erin Schumaker (@erinlschumaker) May 8, 2021
~ ~ ~
Kerfuffle Over NSAIDs in COVID Finally Resolved?
There was no association between use of non-steroidal anti-inflammatory drugs (NSAIDs) and increased disease severity or mortality among patients with COVID-19 requiring hospitalization, a U.K. cohort study found.
https://www.medpagetoday.com/infectiousdisease/covid19/92494?
~ ~ ~
Vaccinate those at risk worldwide before children: WHO
The World Health Organization on Friday urged governments to refrain from vaccinating children against coronavirus until the elderly and at-risk worldwide have received the vaccine.
https://medicalxpress.com/news/2021-05-vaccinate-worldwide-children.html?
Epidemiology/Infection control:
Screening healthcare workers could serve as early warning system for future viruses
New research has shown that COVID-19 infections in healthcare workers during the first wave of the pandemic provided an accurate sample of the general population, suggesting that data from healthcare workers could be used to estimate the severity of future viruses more quickly.
The study, led by researchers from RCSI University of Medicine and Health Sciences in collaboration with IBM Research, is published in PLOS ONE.
https://www.eurekalert.org/pub_releases/2021-05/r-shw043021.php
~ ~ ~
An explainer on evolution of SARS-CoV-2 and mutations:
https://www.medpagetoday.com/special-reports/exclusives/92454?
~ ~ ~
Impact of vaccination modeled:
The study showed that going from a 30 percent vaccination coverage to a 40 percent coverage could save 24.3 million cases and $33.1 billion in direct medical costs and productivity losses. Going from a 50 percent to 70 percent coverage could save 9.5 million cases and 10.8 billion in direct medical costs and productivity losses.
https://www.eurekalert.org/pub_releases/2021-05/cgso-ahc050521.php
~ ~ ~
And this is why I am concerned about the CDC's rec that masking indoors is no longer necessary for vaccinated individuals. Do we know enough already about protection from variants? How long immunity will last? etc. I would appreciate your thoughts on this

— Judy Stone (@DrJudyStone) May 2, 2021
~ ~ ~
Long haulers/PASC
Just published @nature
The largest study of post-covid sequelae, >70,000 hospitalized, >13,000 out-patients, with controls, characterizing the significant risks across all organ systems #LongCovid https://t.co/xdapBBqvt7 pic.twitter.com/CUhdGyF51U

— Eric Topol (@EricTopol) April 22, 2021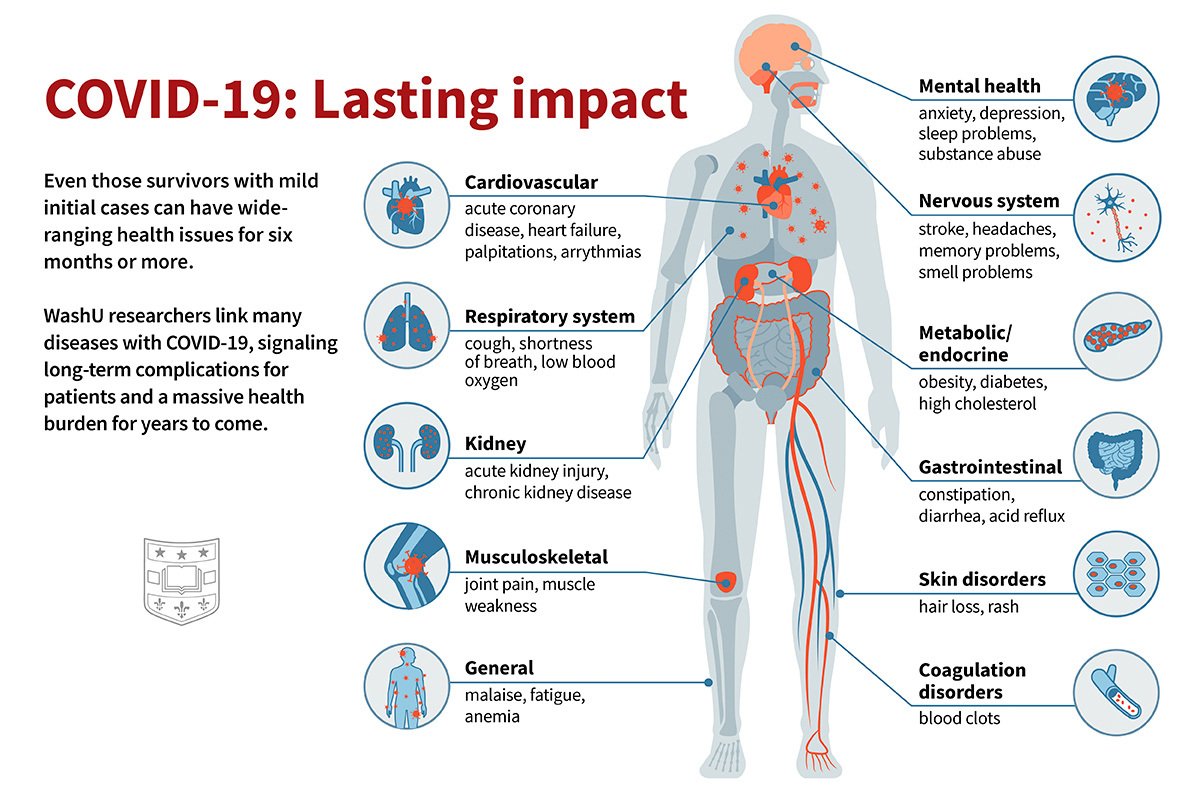 Tips, general reading for public:
StayAtHome
Wash your hands.
Rinse and repeat.
Voter suppression 
Florida joined Iowa, Georgia and Montana in passing voter suppression bills. Hundreds are pending in other states. Focus on your state legislatures to stop this in your state, as well as national pressure to enact voting rights laws. 
"The Republican governor signed a Republican bill, designed to help give Republicans an electoral advantage, at a Republican club, while granting exclusive access to a cable network aligned with Republican politics."https://t.co/nCFyc8WZID

— Rachel Maddow MSNBC (@maddow) May 6, 2021
~ ~ ~
The Trump Justice Department secretly obtained Washington Post journalists' phone records and tried to obtain their email records over reporting they did in the early months of the Trump administration on Russia's role in the 2016 election. https://t.co/zsmGxJ9rRY

— Kaitlan Collins (@kaitlancollins) May 7, 2021
~ ~ ~
The broadband industry hired marketing companies that co-opted and created identities and filed nearly 18 million fake comments with the FCC and sent over half a million fake letters to Congress in support of the repeal.

This practice was also used to influence other policies.

— NY AG James (@NewYorkStateAG) May 6, 2021
~ ~ ~
Olga Misik, 19, made herself famous by reading the constitution to riot policemen. She is now facing two years in prison. Sentence due on May 11. In her final word, she says that she was inspired by Sophie Scholl, an antifascist executed by nazis in 1943.https://t.co/fIKI7BOmYv pic.twitter.com/KHuSarCMQD

— Leonid Ragozin (@leonidragozin) May 4, 2021